Do you deal in the hospitality business and get to interact with your customers and clients on a daily basis? Do you know your hotel and resort customers are expecting an ideal vacation? If so, you must be aware of the importance of presenting everything perfectly to your customers to create that everlasting first impression. This demands focusing on every detail to create the ideal visitor experience that your customer never forgets.
What do you think your customers see when they enter your hotel or restaurant? They look for the person they can speak to and inquire about it. Or they look for the reception so they may find the right attendee for them. That's where the need for the perfectly designed and beautifully crafted uniform works. It serves many purposes, like:
Representing your brand and letting your customers know that they are at the right place they were looking for
Giving the first impression of professionalism
Developing the trust in your customers that they will be handled by the efficient hospitality team
Making your customers feels comfortable and relaxed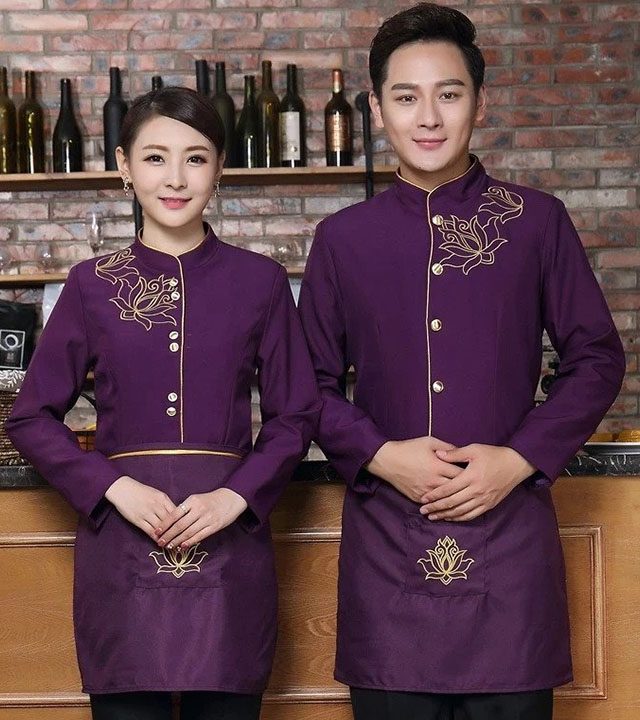 Knowing all these facts, do you want your uniforms to stand out and highlight all the efforts that your team plays backstage? If so, you are at the right place because all you need is an expert hotel uniform production company. We are Vorson Stitch, one of the leading hospitality uniform manufacturers.
Vorson stitch is known to deliver the best quality hotel staff uniforms with the correct specifications. We design impressive and modern uniforms that always bring charm to the overall persona of your staff. From the receptionist to the server, waiter to cleaner, we make sure that every team member carries the same essence all around and gives the ultimate spell-bound perception to your customers.
Besides design, we also specialize in providing the best and comfortable quality with thoughtful stitching that keeps your staff at ease throughout the day.
Durability and Excellence:
At Vorson Stitch, as a uniform stitching company, we aim to provide our clients with durable solutions with excellence. Quality and safety are of topmost priority to all our team members. We design and deliver the product that best suits your location, environment, purpose and maintains your brand value to the highest.
Vorson Stitch's committed team has a well-developed, trusted network of established suppliers who can provide high-quality materials on schedule, ensuring that your products match your expectations.
In the competitive hospitality sector, hotels must pay close attention to hotels uniform producers that look into details in order to keep customers returning month after month and year after year. In addition, it's critical to outfit personnel, from upper management to valets and cleaning, in a style that reflects your corporate image.
We take pride in delivering a wide range of collections and solutions. It involves catering to the entire hospitality industry. We make sure to breathe life into every production we do and bring out unique yet fashionable workwear for your business needs.
How could our uniforms be of great value to your sector?
It sounds complex when you deal with a vendor and spend your money on a product and still do not get the desired outcome. However, here are a few reasons that may convince you why Vorson Stitch could be your ideal partner that you can trust for life.
With the beautiful design and comfortable stitching, your staff will feel confident when they will be well dressed. Made from premium fabric, our collections keep your employees at their very best that is noticeable by the customers they entertain.
High-Quality uniforms always maintain the brand's standard and keep its value to the highest in front of every customer. This contributes hugely to the performance of your service, which a customer never forgets.
Even if your hotel is super clean, but the uniforms are not up to the quality, the impression will always be wrong. Because more than anything, your customers interact with your staff members.
Rightly branded uniforms always establish a solid foundation for the brand and create a unified impact overall.
Our workwear service is appropriate for businesses of all sizes – whether large or small, we have a solution for you!
As a top-rated uniform production company, our workwear management solution contains everything you need, saving you time and money by eliminating the need to bother about orders, storage, and maintenance. The Vorson Stitch workwear service includes apparel, weekly washing and repair, delivery, storage, and lockers for hotels and restaurants. We are also well-known for our services in restaurant uniform production and as Security Uniform Producers and chef uniform manufacturers.
There are many hotel uniform manufacturers in Pakitan, but we are confident in our ability to stand apart with our dedication and commitment to our work. We ensure that your staff wears high-end uniforms to symbolize the brand on the higher end always. The Vorson Stitch team has firsthand experience with hotel and resort personnel and knows that the staff dressed in high-end clothing exude quality and superiority. As a result, our hotel clients frequently tell us about how the growth has impacted their business.
Feel free to get in touch with us with your requirements. Our team is here to assist you with the best outcome for your workwear.
What We Have Here for You
A descriptive paragraph that tells clients how good you are and proves that you are the best choice that they've made.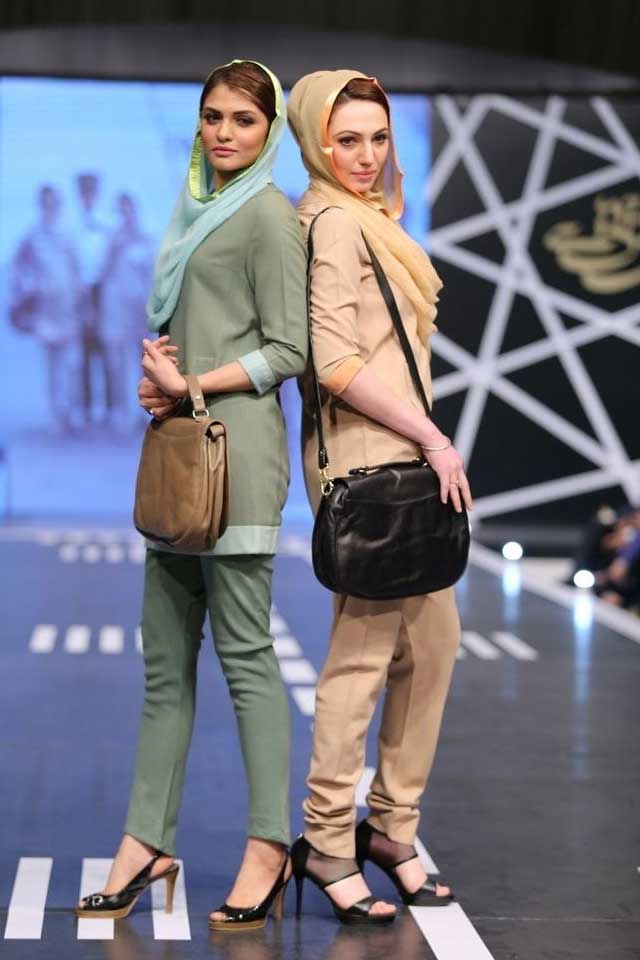 Unique and individualized
uniform solutions
We specialize in serving uniform customers in the airline, retail, hotel and other industries. We deliver complete uniform solutions.
Frequently Asked Questions
A descriptive paragraph that tells clients how good you are and proves that you are the best choice that they've made.